Museum Hoge Woerd is like nothing you've experienced before! It encompasses the whole of Castellum Hoge Woerd, a modern-day recreation of the Roman fort that once stood in this very spot. Fly over the fort and discover the museum.
The archaeology museum of Utrecht
In our museum, we take you through the history and treasures of Castellum Hoge Woerd: a contemporary rebuilding of the Roman fort that existed at this exact location several centuries ago. The most treasured piece of art of our museum must be the ship called De Meern 1 with its unique inventory: it is the most complete discovery of a Roman riverboat in Northwestern Europe. We will also take you on a journey through 3000 years of life and labour in the heart of our country, which is Utrecht, where you will find the most beautiful archaeological finds and stories from 25 years of achaeological excavation in Leidsche Rijn.
Our most spectacular piece might actually be the Roman fort (castellum) itself. Nowhere in the Netherlands can you walk on the ramparts of a former Roman fort. Nowhere else will you get such a complete picture of a garrison town right at the Limes, the former Roman border. The fort is built on a archaeological monument of approximately 10 hectares and to this day, plenty of authentic archaeological treasures can still be found right underneath the surface.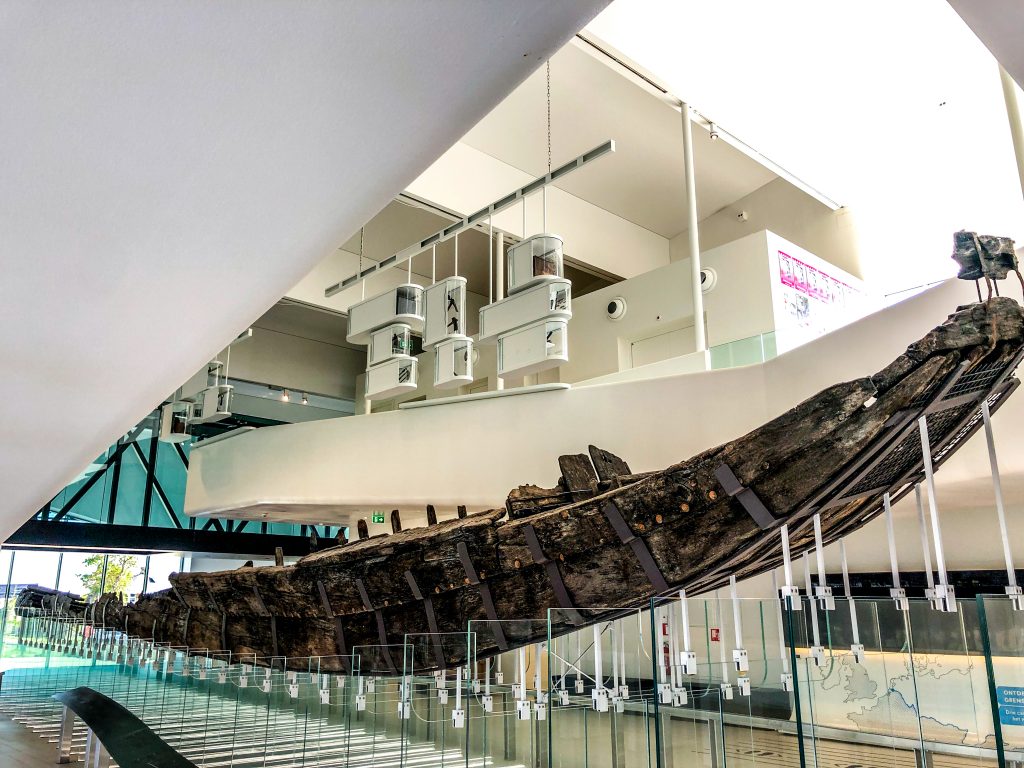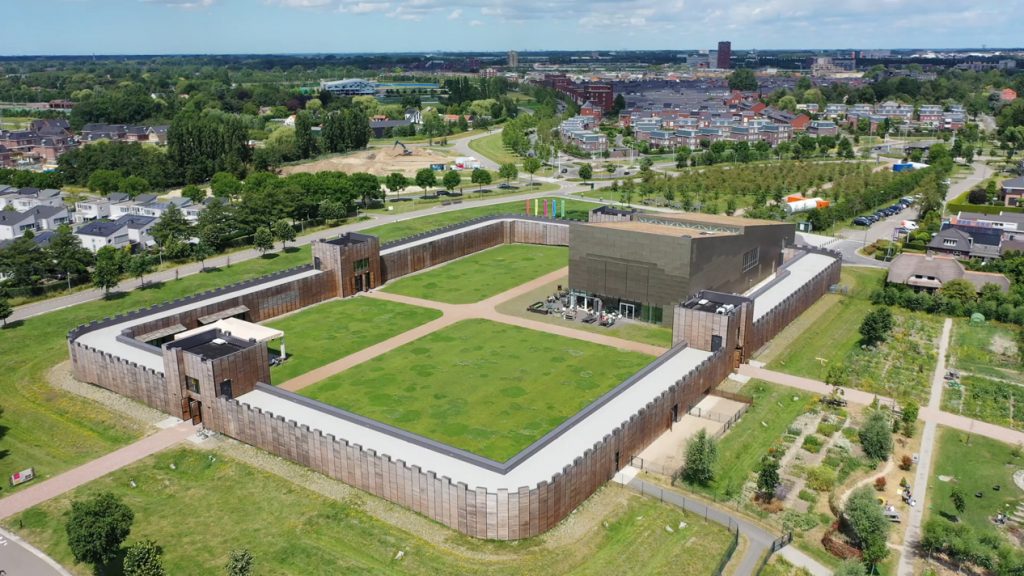 Interactive screens and modern visuals will help both our younger and older visitors discover the harbor works, the camp village, the bath house and the grave fields. All of this makes Castellum Hoge Woerd a jewel of the Limes, which has recently been nominated as a World Heritage Site by UNESCO.
All of the above make that Museum Hoge Woerd is thé archaeology museum of the city.